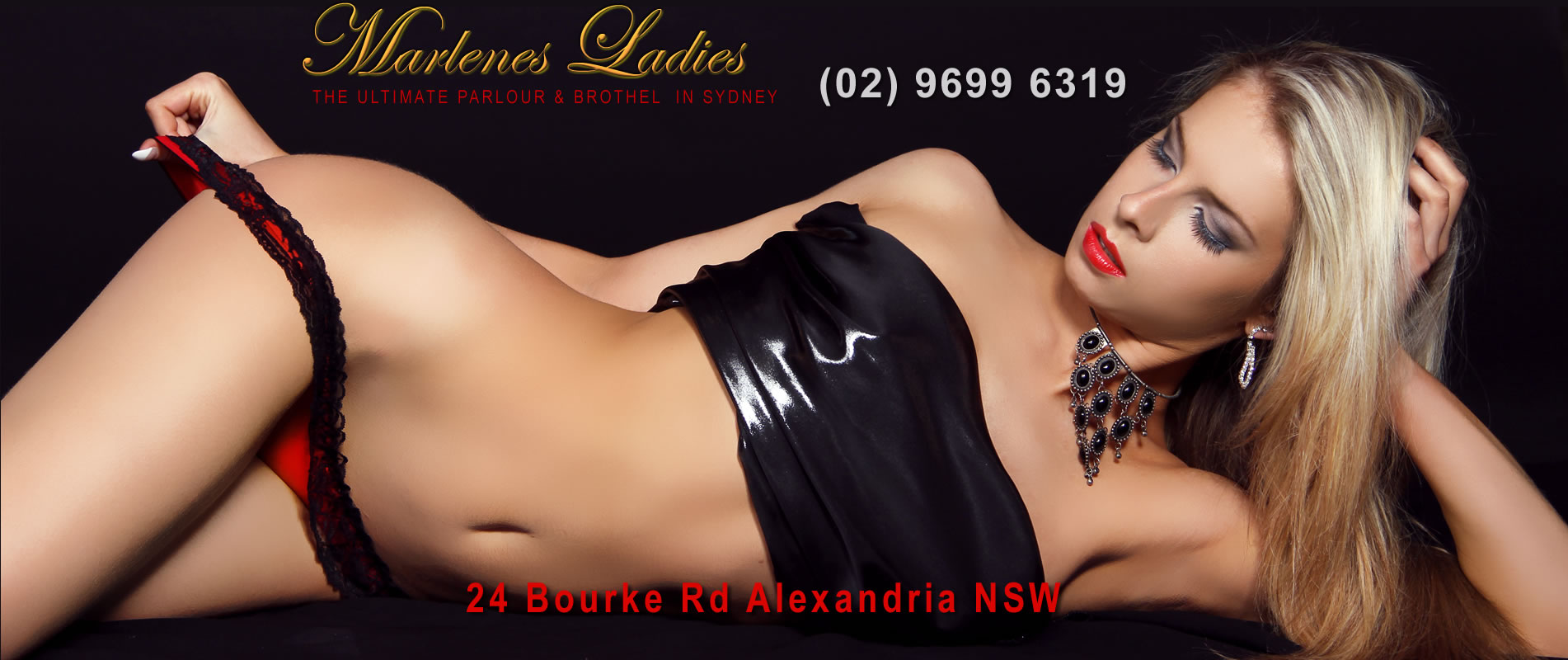 Marlenes Ladies welcomes you for a complete sensual encounter with glamorous range of beautiful amazing hotties from Australia, South America, Spain, Belgium, Venezuela,Japan, Korea, Mongolia, Cambodia, Malaysia, Burma, Taiwan, Vietnam, Thailand, Philippines, Turkey, India and Nepal.
PLEASE CALL (02) 9699 6319 / (02) 9690 0282
GREAT WORK OPPORTUNITIES FOR WEEK DAYS AND WEEKENDS!!!!
FREE OFFSTREET DISCRETE CLIENT PARKING
Marlenes ladies is an easy drive, or casual 5 mins stroll from Green Square, along Bourke Rd from Botany Rd intersection to meet the needs of all gentlemen. We pride ourselves with sexy young girls to give you an excellent full service, our ladies are also well- trained to satisfy your desires with ultimate pleasure and passion.
Please come and enjoy a private secret garden created especially for you.
Call now for Reservation: (02) 9699 6319 / (02) 9690 0282
The Best Parlour and Legal BROTHEL
24 Bourke Rd Alexandria NSW.

AVAILABLE TODAY
Hours of operation are from 9:30am to 7:00pm
Please call (02) 9699 6319 or (02) 9690 0282 to BOOK

24 Bourke Rd Alexandria NSW
(02) 9699 6319 (02) 9690 0282